26th of March
MANSION NIGHTCLUB MIAMI
28th of March
ULTRA MUSIC FESTIVAL MAINSTAGE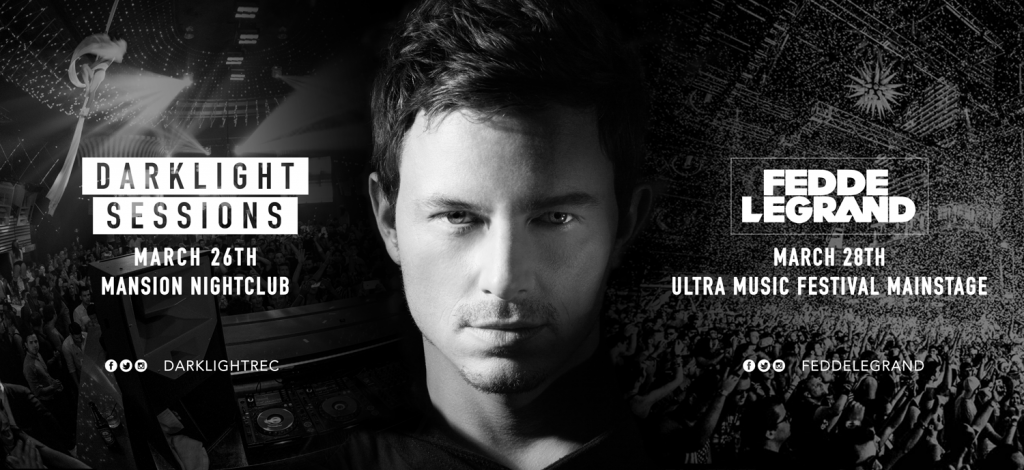 ---

26th of March
MANSION NIGHTCLUB MIAMI

Fedde Le Grand's 'Rocks' preceded by his 'Take Over' series of parties have been an institution to fans for many years, wowing crowds across the world. Standing the test of time in selling out some of the biggest venues and getting recognition from all over. For now though - as we enter into the Spring months of 2015 - its time to take the night that saw the best DJ's from across the globe grace the decks to a new level...as Fedde follows with something bigger and better than ever before!
This March 26th, Mansion in Miami sees the first ever Darklight Sessions night that will continue throughout the year with Vegas and London following shortly after, respectively on March 28th and April 3rd. Supporting the newly formed Darklight Recordings, the night will bring the top calibre acts, stunning spectacle and of course huge sets from Fedde himself worldwide. The first edition in Mansion Nightclub will see Fedde-favorites Chocolate Puma, Michael Calfan, Jewelz & Sparks and Kryoman grace the decks, the entire night hosted by Zawdi MC.

Tickets are still available. Get them HERE while you still can!!
---

28th of March
ULTRA MUSIC FESTIVAL MAINSTAGE
After closing down the WorldWide Stage last year, Fedde is back and ready to smash the MainStage come the 2015 Ultra Music Festival edition. If you don't have tickets yet, check out below how you can enter in hopes of making it out to the Ultra edition we all are counting down the days to!!!
Click HERE for Fedde Le Grand's 2014 Ultra Music Festival after movie.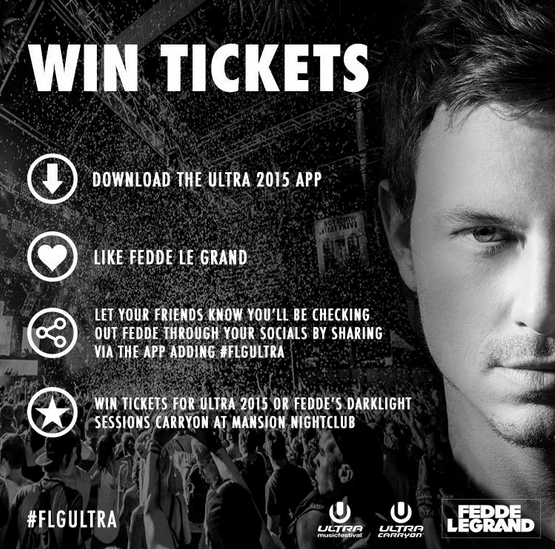 The closer we come to the festival the more we'll start to reveal on Fedde's socials about what he's got in store for his 2015 set….be sure to follow #FLGultra for more info.