Share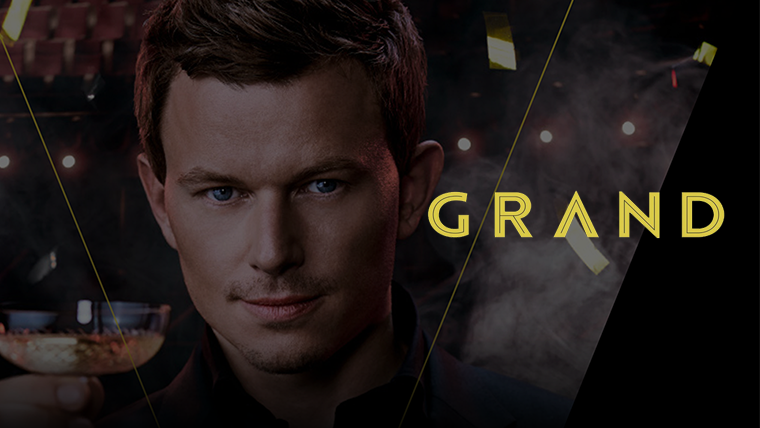 GRAND - THE NEXT LEVEL IN DANCE
November 29th 2014
ONE FINAL SHOW ON SALE..
After the crazy success of selling out all available dates within one week after introducing the Netherlands to Fedde's brand-new event called GRAND, RTL Live Entertainment and Fedde soon found to have disappointed a lot of people that hadn't been able to secure their tickets quickly enough. Already having switched rapidly to add three more dates upon selling-out the first two nights, it long seemed that this was really it for the first ever edition of GRAND. 
Now however with due pride and excitement, we are able to announce that there is ONE final show on sale!! Don't miss out on this premiere edition of GRAND held in the iconic setting provided by the Royal Dutch Theatre Carre in Amsterdam.
GRAND IS CASTING!!
Although the first edition of GRAND was completely sold out within a week after announcing all dates, there might still be room for you to join the show as Fedde Le Grand announced to be looking for talent!!! As first DJ ever Fedde will be performing in the Royal Dutch Theater Carre from February 5th 'till 9th 2015. The location however is not the only aspect making GRAND into a never seen before dance event. During these unique nights worlds will merge and boundaries will disappear when Fedde's music is combined seamlessly with the most stunning theatrical elements.
Do you think you've got what it takes to be a part of this groundbreaking event?! Then Fedde Le Grand and iCasting might be looking for you!!!!! Follow this link for more info and you just might be our GRAND showstopper!!!
GRAND IS SOLD OUT!!
In the deepest secret RTL Live Entertainment and me have been working on the creation of a new event called GRAND. Without spilling too much beans, this event will be like nothing you have ever seen before, combining techniques from in particular the world of theatre we're shaping up a show that will blow your mind!!! Making this show extra special is that it will be held in the Dutch Royal Theatre Carre, making me the first ever DJ to be allowed to host a show in this legendary venue.
What no one could have foreseen was that announcing two shows was absolutely silly, selling out both in less than 12 hours. Quickly rushing to announce three more show dates, we are now at a max of 5 shows completely sold out within the same week of the initial announcement.
I'm still beyond words with this success, I've put so much of myself into this project as I really believe we can do something groundbreaking but to have it be received like this...there really is nothing like it!!! For all of you Dutchies….thank you so much for believing in this event so much!! The rest of you I'll leave with the promise that, yes, this event will be touring around the world!!! Love, Fedde