Share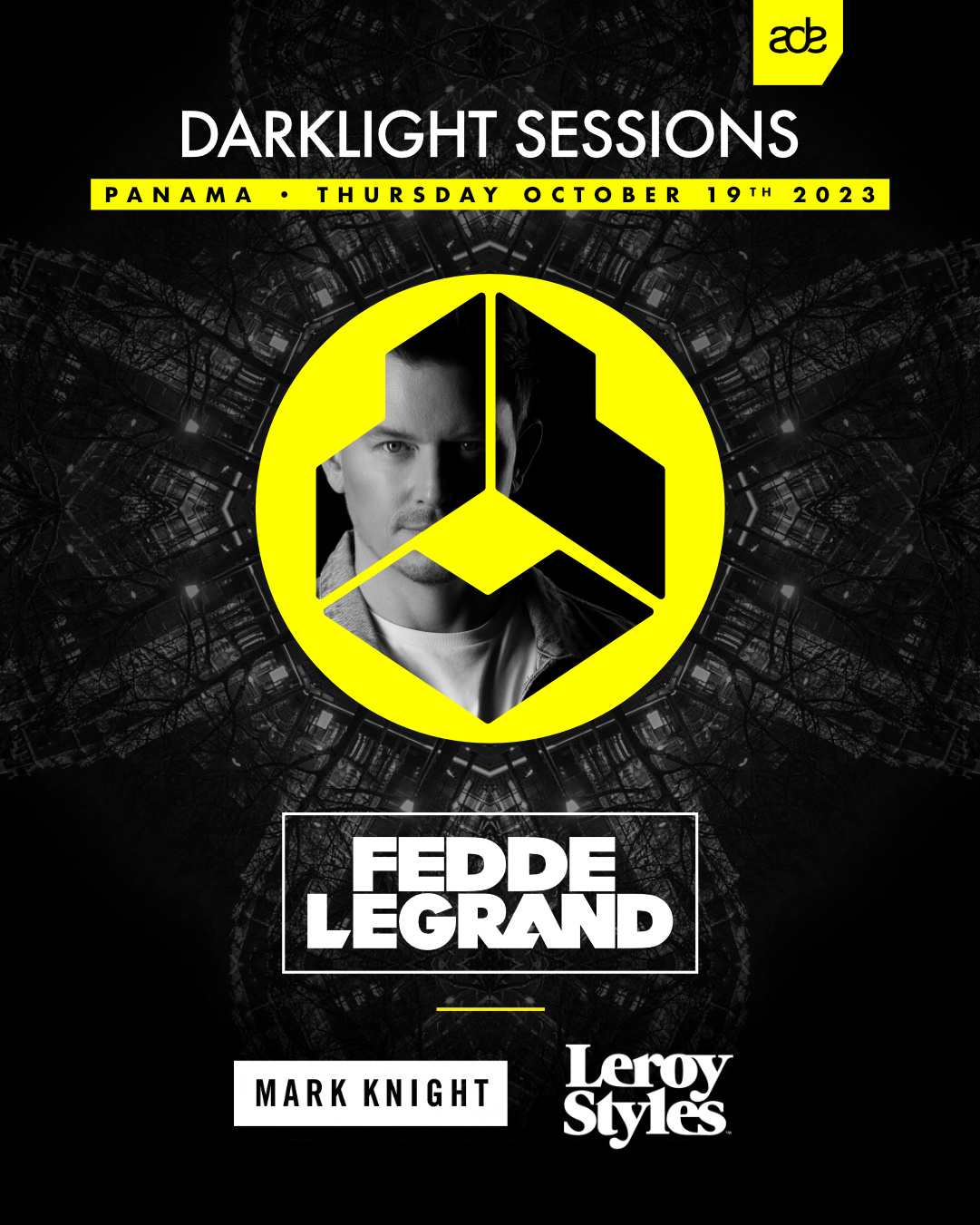 ADE | DARKLIGHT SESSIONS BY FEDDE LE GRAND | OFFICIAL LINE-UP ANNOUNCEMENT
September 21st 2023
GET YOUR TICKETS NOW: flg.dj/ade23-tickets
Get ready to immerse yourself in pulsating beats curated by the one and only Fedde Le Grand, a true icon in the electronic dance music scene. With his unmatched talent and passion for music, the DJ will take you on an unforgettable journey through a world of dark and light sounds, blending genres and pushing the boundaries of dance music. Renowned artists Mark Knight and Leroy Styles will share the stage with Fedde Le Grand for an unforgettable night of musical madness.
Don't miss this extraordinary event during ADE 2023 – mark your calendars for October 19th and secure your spot for Darklight Sessions at Panama Amsterdam. Let's come together and create memories that will resonate long after the night is over.
See you on the dancefloor!
DARKLIGHT SESSIONS BY FEDDE LE GRAND
Thursday October 19th
Panama
Oostelijke Handelskade 4, 1019 BM Amsterdam
Tickets: flg.dj/ade23-tickets