Share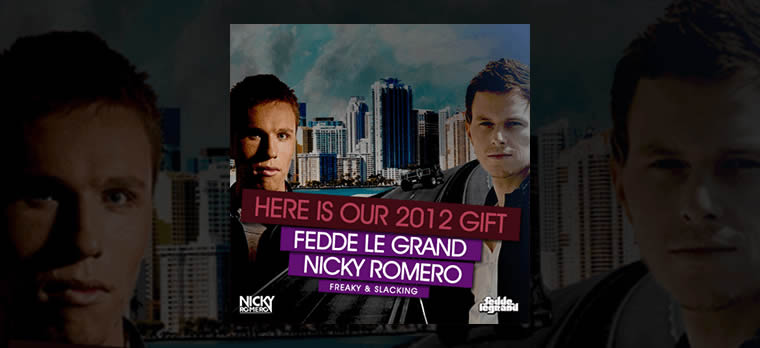 2012 GIFT FROM FEDDE & NICKY ROMERO
January 06th 2012
You'd think Fedde le Grand and Nicky Romero would be too busy to bang out two absolutely slamming house tracks just for the sheer hell of it. But when the pair got together in the studio late last year, that's exactly what they did. And now you get to enjoy the fruits of their labour – for free!
Filthy, sizzling and downright electronically sleaze-tastic, Freaky and Slacking are two huge tracks that showcase the world-class talent of both Dutch producers to a tee. Freaky's undulating vocoded lines and bouncing basslines will have electro-house heads turning the volume to breaking point, while on Slacking Fedde and Nicky turn to the lyrical talents of MC Gee to severely jack up the track's already warping electronic tension.
To get your hands on both singles, it couldn't be easier. Just 'like' the official Fedde le Grand and Nicky Romero Facebook pages and the tracks are yours!
Happy 2012!